Sustainable growth through solid SEO
---
Intent-driven traffic converts. Good SEO brings in visitors who are ready to buy.
For your business this translates into one thing – easy sales.
Work with a Specialist SEO Company
Getting results in SEO today takes more than just selecting the right keywords. Choosing to work with a specialist agency with a track record of successfully delivering results gives you the best chance to compete.
The SEO Process Which Works
SEO Service Consistently Delivering Results
Take advantage of professional SEO services tailored to your specific business needs. A team of competent, experienced and friendly SEO consultants is here to deliver a first-rate solution and put your business on the winning track.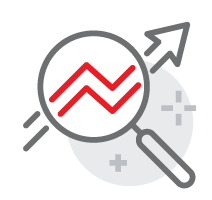 Request a Quote
Tell us about your project
What effective SEO means for your business
Incremental traffic growth

More sales

Bigger market share

An investment with considerable returns

Improved brand awareness

More visitors than PPC

Not paying for every website visitor

Better online visibility to supplement PR

Improved business credibility and online reputation

Marketing channel diversification
Here's Why Our Clients Work with Us
We care
Our business depends on the success of your projects. We put everything we've got into making it work for you.

Upfront and honest
We don't sweep problems under the carpet. We solve them.

Proactive approach
You can rely on us to proactively recruit solutions that would take your business to the next level.

Deep expertise in SEO
Founded and operated by life-long optimisers with a real passion for our trade.

Open to change
In this ever-changing industry, we embrace change and work so our clients can take full advantage of shifts in the landscape.
Frequently Asked Questions
The process of website optimisation that results in better website visibility on the main search engines. Which in turn leads to more organic traffic and sales.
Search engine optimisation brings organic traffic in which, as opposed to PPC, comes at no additional expense i.e. you are not paying for every click. In addition, the volumes of organic traffic could be much greater than PPC. And what's more, that traffic could be of excellent quality and can easily convert into sales. To add to this, SEO can supplement all other marketing and PR activities assisting on all levels of the marketing funnel; awareness, consideration, purchase decision and retention.
The 3 main pillars of Search Engine Optimisation haven't changed much since the inception of this digital marketing discipline:
– technical: which includes everything that concerns crawling, indexing and user experience.
– website content: consisting of landing pages, blog articles, hosted press releases, PDF reports, etc.
– link development: the inbound links pointing to pages on the website play a major role in how important search engines consider your content to be.
Improvements across technical, content and links result in higher rankings and greater visibility. As search engines and markets evolve all the time, you need to ensure those improvements are a never-ending process.
You could start seeing the first movements in the SERPs as soon as the first recommendations are being implemented. Noticing tangible commercial outcomes might take longer, depending on factors like the current state of your website, competition levels in the industry and the pace of implementation of improvements. Factors like algorithm changes and updates could also play a role.
SEO is a notable marketing channel for the amazing return on investment it could deliver. Again the answer to this when question highly depends on the individual circumstances of your business and industry.